Retirement Facilities
Clovercon believes that retirement facilities should not only be aesthetically pleasing but also comfortable, easily to maintain and most importantly safe for seniors and those who require specialized levels of care. We understand that the needs of our clients vary, this is why we provide the full spectrum of suite renovation options to modernize and customize the spaces for our clients.
For this reason, many of the largest names in premium retirement living such as Chartwell Retirement Residences and AMICA Senior Lifestyles, trust Clovercon with their ability to personalize their residents' living spaces.
For our clients operating retirement facilities, we offer a streamlined approach from our quotation structure to our construction process to tackle the largest of projects. Clovercon uses its experience in construction logistics to successfully tackle projects that require the renovation of numerous floors and or units. Just like our commercial and residential services, we will provide our clients with an easy to understand proposal and quotation.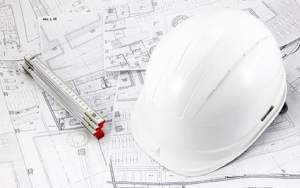 COMMERCIAL & INSTITUTIONAL
Clovercon performs office builds and renovations as well as commercial facility maintenance and repair. We understand that our clients take pride in how their businesses look and function. This is why Clovercon is a leader in the Design and Build approach – a construction delivery method that provides landlords and owners with a single point of contact for both the design and construction phases of a project. One entity holds single-source responsibility and contractual risk for every aspect of a build — from estimation, assessments and pre-construction to architecture, schematics, engineering, subcontracting, construction and post-construction. Clovercon as the Design-Builder manages all contracts with companies, such as subcontractors, equipment vendors and materials providers.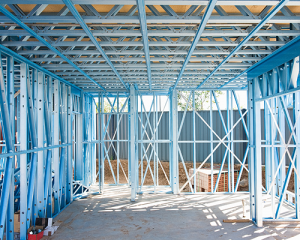 RESIDENTIAL & CONDO RENOVATION
As a family operated business we hold every residential and condo renovation or construction to the same standards that we would with our own family's homes. Regardless of the size of the project, whether our customers are looking to renovate their kitchen or bathroom, or add a second addition onto their existing home, Clovercon can work within your project budget and timeframes. To make the Clovercon experience seamless for all of our customers, we have developed our own business process to help guide you through the challenges of starting and completing a project. A residential project is often a personal project. We understand that trust between the homeowner, and the Clovercon team is important to assure open and honest communication so we can achieve exceptional results. This is why we only partner with the best and most experienced trade specific businesses to bring you our guaranteed exceptional quality.
After project completion, Clovercon provides a 2-year labour warranty to ensure our craftsmanship meets your satisfaction.